Removing fish scales is no longer a difficult task, enjoy the freshness of fish instantly!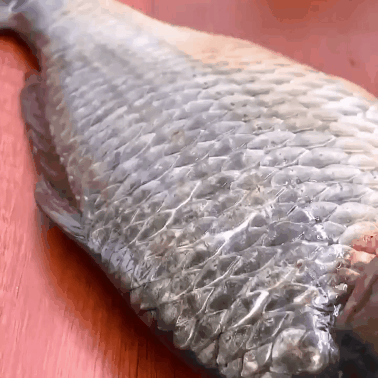 Multi-functions 
The 3-In-1 sawtooth design makes this fish scaler very efficient and simple to scrape scales. 
Open belly/dig out/remove scales, three functions in one tool.
Safe And Durable
Made of Food Grade 430 Stainless Steel. Sturdy, Lightweight, and Anti-Rust.
 Removing fish scales was never this easy!
Easy To Use
Move it from the tail to the head slowly and repeat the process until you get perfectly clean and scale-free fish.
Easy To Clean
This fish scraper can be easily rinsed to clean up. Dishwasher safe. 
An essential fish scaler scale remover for every chef and home cook.
FEATURE
Our scale scraper is high quality, and high performance but the price is more reasonable.
Also can be a good housewarming gift for your friends, they will like it.
Suits lots of scenes, such as home, picnic, restaurant, and more.
Our scale scraper could last for a long term, durable enough.
Applicable to a variety of items, such as fish, other creatures that own scale.
SPECIFICATION
Color: As Shown
Material: 430 Stainless steel
Size: 9.03in /3.93in /1.57in
Weight: 65g
Package Contents Stainless Steel 3 In 1 Fish Maw Knife × 1