Car seat headrest hook hanger storage stand universal handbag purse jacket suitable for GM black (2 pieces)!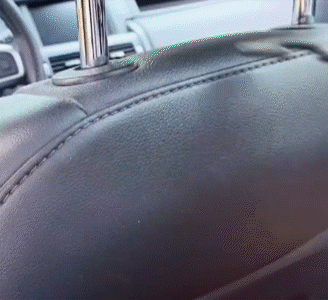 Material: This product is made of high-quality materials. This product is wide and deep enough to hold your wallet, backpack, etc.
Organize Car Space: It turns your car headrest into storage space, so you can keep the car clean and tidy.
The headrest hook can hang groceries, handbags, purses, school bags, umbrellas, water bottles, shopping bags, baby products, wait for more.
Easy to install: Easy to disassemble and easy to install. The design of the car headrest hook is simple, there is no need to remove the headrest and no tools are required.
General Purpose Type: It can be used anywhere and is suitable for most cars and SUVs. Each item can hold 55 pounds (25 kg).
Size: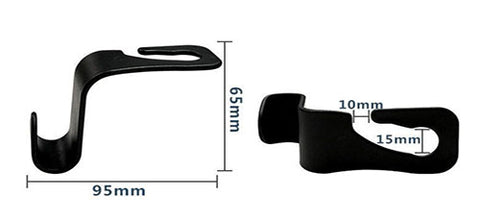 1. Custom design is suitable for the headrest of most vehicles.
2. Made of high-quality materials, anyone can support 13 pounds (6 kg).
3. The hook can turn the headrest of your car into a practical storage space.
4. The hook can swing slightly so it can be used for the front or back of the seat.
5. Easy to disassemble when not in use or when changing cars.
6. Easy and convenient to use.
The package includes:
 2 x Headrest hooks.